Todd Harris, Co-Founder of Hi-Rez Studios, has come out and said that for the next six months there will not be major updates for Tribes: Ascend. They're jumping ship and focusing on SMITE. Next in the chain is Global Agenda 2 and eventually even Tribes: Ascend 2. WHAT?!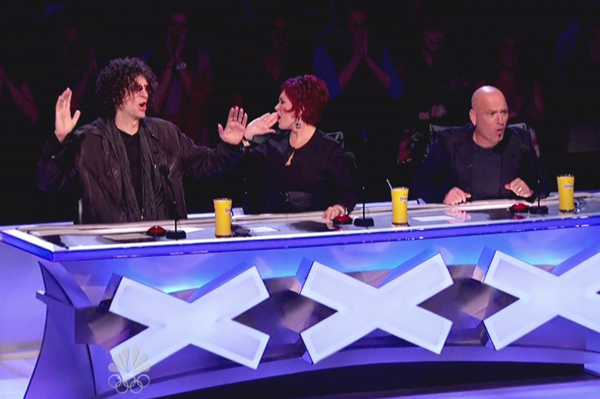 The Statement
Here are some snippets of the statement that Todd Harris wrote to the community
There are no major dev updates planned for Tribes: Ascend in the next six months.

For the next six months our primary development focus is SMITE. Beyond that is GA2. And beyond that a TA2 would be mroe likely than a major update to TA; but to be clear no devs are currently working towards TA2

Per the development blog on our forums, the recent TA work has been Kate developing some additional maps. If time allows then these new TA maps (along with some bug-fixes) would be finalized and deployed but no committed date yet.

We continue to support TA servers, online community events, tournaments with prizing, bringing Tribes to offline events like recent RTX and upcoming QuakeCon, and live-streaming
Is this going to turn into Hi-Rez's thing?
To start off, do not take this section as me bad mouthing Hi-Rez. I'm just going to state what's obvious and has been apparent and only continues to be apparent.
Is this how Hi-Rez is going to run their games. Hype them up alot, make pretty decent beta's with promises for more and then a year or less down the road throw them to the wayside? I mean think about it. Global Agenda was looking to be a good thing and the community was pretty die hard about it. I was one of those people. I had too many hours invested in that and the agency I was in was in the top 3. We were tearing up the AvA map, but we got rundown with it being the same thing over and over again. So, it came out and we were waiting for more stuff to be implemented and unfortunately it never came. Therefore, we all left. Next thing you know, so did the rest of the community. We all wanted to help and posted all over the forums of how the high-level agencies were playing and what needed to be fixed. But Hi-Rez didn't listen.
Same thing happened to Tribes: Ascend. I played the living hell out of it in beta and got bored with it becuase nothing was changing besides new maps. When those new maps came out and everyone got the patch notes, the game was booming again for a few weeks. After that it died off again. Just like Global Agenda, the community posts on the forums with ways to fix the game. They're the ones that have been playing the most. They're the ones that know what makes and breaks the game. And it's amazing how many of them are agreeing with each other. So it's not just a lot of people whining because they keep getting killed.
What does this say for quality?
Instead of taking the time to work with players and listen to what they have to say. Instead of fixing the issues that are coming up. Instead of actually standing behind your game 100%, they decide to just ditch it for the next one. This happened to Global Agenda a long time ago. After they ditched it to work on Tribes: Ascend they said that GA2 was eventually going to happen. Now, here comes SMITE, a new typs of MOBA. They decide to focus on that becaue big name professional teams have picked up SMITE. It kind of feels like they're abandoning a fleet of yacht's that's carrying the Tribes community to go for Cruise ships in the hopes that it's not going to hit an ice berg.
There are still a good number of people who are playing TA. There are still tournaments for it. But with knowing that their game is never going to change, how long will they stay? You continue to play a game because you enjoy it and you want to see it grow. If a game isn't going to grow, what's the point? We'll have to wait and see what the profession TA scene is going to do. It's nice to note, that they do seem to be still keeping that part of the game afloat. They will still sponsor tournaments and events for prizing. So they're just not off the ship and paddling away, there's just Kate sitting in one of the lifeboats alone working on some stuff that may or may not see the light of day.
Is there a remedy to this?
Yes and No. The biggest one being no. If there are no developers continuing work on Tribes: Ascend, then only small bug fixes are going to be on the way. The root problems, like bullet spam, aren't going to get fixed. We'll just have to wait out the stated six months and see if anything does change.
There is one really big yes, that most likely won't happen, that could keep the game afloat. Especially in the competitive scene. MODDING TOOLS! If you want your scene to stay afloat, have people making maps and playing them in the game. Once a map gets popular enough, throw it in a tournament to mix it up so it's not the same maps every single time. This could even bring in some new weapons made by the community and the pro players to try to fix the broken ones. If the modded gun is broken, it can be fixed by the person who made it a lot quicker than a dev at a company that has to wait for a huge update. IT'S CALLED IMMEDIATE PLAYTESTING! LET'S PUT THIS IN ALL GAMES.